Interesting projects, competent colleagues and a high salary
Rocket Scientist – top notch developers and architects
A consulting firm in its preteens, Rakettitiede hosts developers with an impressive range of IT and Internet skills. Our daily grind consists of working with web and mobile services, IoT and embedded systems.
Our experienced consultants (also known as "Rocket Scientist") carry out high-quality full-stack, mobile or embedded software development regardless of the size or industry of the client. Rocket Scientists work as consulting developers/architects in client assignments..
Our clients
Our projects range from short spurts to continuous, several years lasting collaboration, and our clients range from startups to listed companies. There's one common factor though: the work is both interesting and challenging. And, of course, provides an opportunity for professional development.
We choose the technologies that best fit the purpose of the project, taking the current situation and the future goals into consideration. We want to serve our customers well, also not leaving them behind with choices and codebase they'd be in trouble with after we are gone.
Sometimes the customer has already made their tech choices when we come in. In such a case, we bring in developers/architects that meet the requirements of the existing technology stack and make the best out of it.
Colleagues
In addition to interesting assignments and a hefty salary, we offer you a supportive and skilled group of colleagues. Discover who these people are by visiting our Marketplace – who knows, maybe you'll be our next vict... resource!
Why should you board the Rocket?
Rakettitiede has the best salaries and coworkers in the business.

We believe that skilled developers are supposed to be paid in accordance with their productivity. Our "Pay more and save" slogan aimed at our clients is a great way to describe this efficiency: it's cheaper to choose a seasoned professional who does things right the first time than to pay less for mediocre work that takes too long to finish.
Our central values include respecting others, transparency, professionalism, collaboration, learning and a fundamental "no BS" attitude.
4 reasons for boarding the Rocket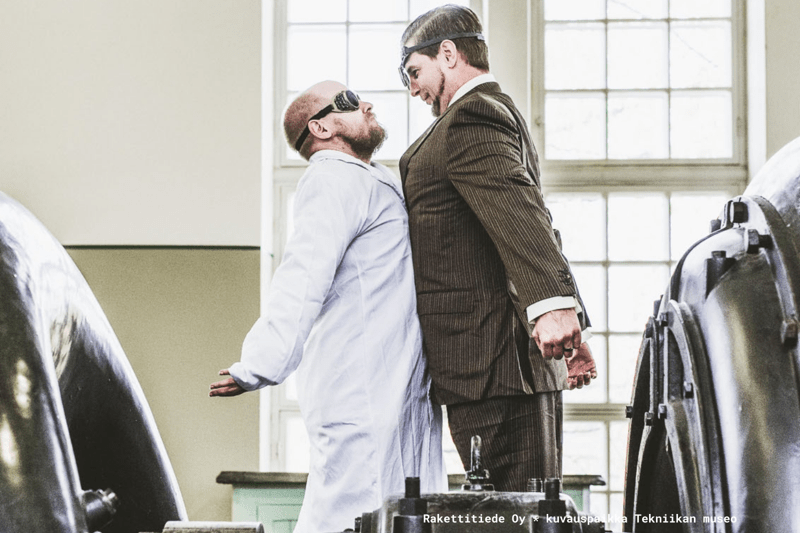 1. Interesting assignments and skilled colleagues
Software development is not rocket science, but there are differences between the projects you get to work on in consulting business. We put lots of effort in finding and winning the interesting work that would keep our people motivated. Rocket Scientists are the ones who love solving problems and building elegant solutions, not the ones to just write code after someone else has done all the thinking for them.
Clients appreciate our rocket scientists not only for their expertise but also for the fact that they work well together with others. Our consultants' array of tools include state-of-the-art technologies and solutions, and we're not afraid to learn new things when the situation calls for it.
And whether you're the mad scientist or bohemian artist type, you're bound to find some like-minded people onboard the Rocket. Our Rocket Scientists talk about IT a lot, but you shouldn't have any problems finding someone to talk to if you want to discuss things like business, biology or bouldering. And cats. Who wouldn't love cats.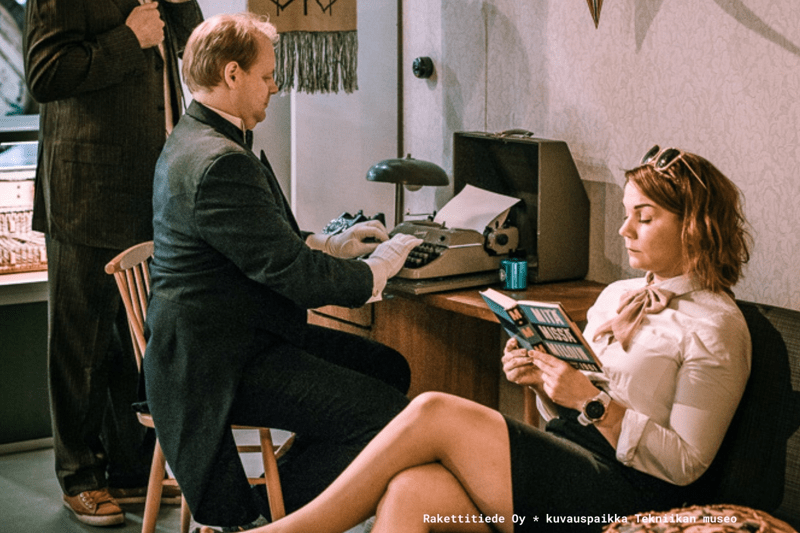 2. A culture for adult tastes
Our central values include respecting others, transparency, professionalism, collaboration, learning and a fundamental "no BS" attitude.
One of our rocket scientists called our shuttle "a consulting company for adults". While they might've been on to something there, quite often our inner 7-year-olds take over and play around tongue-in-cheek. Yet, we are adults when we come to work in the morning and go home in the evening, we get paid adult money and talk about things by their real names.
And we're not afraid to learn new things when the situation calls for it.
We don't have parties every week, the upholstery of our office sofas doesn't change according to the most recent trends and we don't organise any table hockey tournaments at the office. But of course, we spend time together at our traditional summer, crayfish and Christmas parties and every once in a while organised get-togethers. And when you need a break you can always open #random in Slack and enjoy the black comedy and sarcasm along with your smart and fun colleagues. Well actually, sarcasm is something you cannot avoid with us whatever channel you choose to open.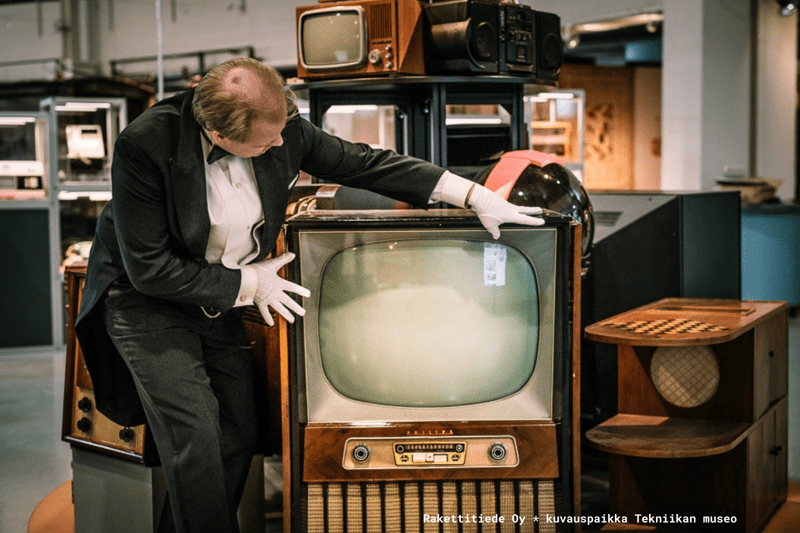 3. Boasting some of the best salaries in the industry
From the very beginning, the basic idea of Rakettitiede has been to pay well for good work. This idea stems directly from the huge productivity differences between developers: software is not made by an anonymous resource but a human being. With us, you get 50 % of your customer billing. Our pay is significantly higher than the average salaries in the industry – and you don't have to work overtime to achieve it.

The average annual earnings of our consultants are about 94k (if full paid holidays, statistics from 2021). As the hourly price for different projects may vary, holidays and sick leaves are paid according to the average hourly billing. If the Rocket Scientist doesn't charge a customer, the monthly salary is 3 000 €. For the first 6 months of employment the "bench" salary is 5 000 €/month.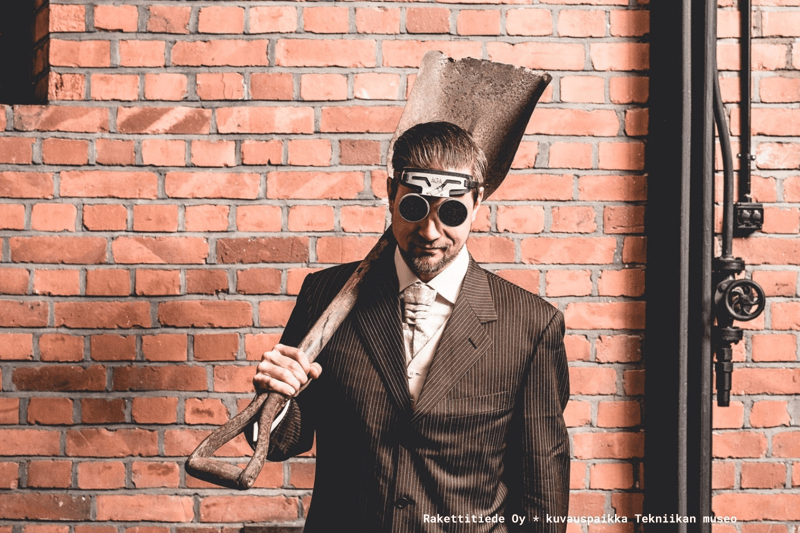 4. Great benefits
Our benefits are exactly the same as those of the best companies in the industry, but with us, you get to choose the projects that you think you'd enjoy the most. We believe the best work is carried out by people who work on things that are genuinely interesting to them.
But since you're here and want some more details, here are some of our benefits: comprehensive health insurance, the opportunity to choose your own tools, lunch benefit and a living-room-like office at the centre of Helsinki. As long as your customer doesn't have any preferences for where and when you should do your work, we don't really care either.
(Too) frequently asked questions
We believe skilled developers should be well compensated for the work, which is why we give them 50% of what the client is billed. Avg. annual salary of our consultants is 94k (stats 2021).

In addition, inside the company the amounts billed are public information, meaning that in practice everyone knows each other's salary. This adds to a culture of openness.

Rakettitiede provides a great salary but no ball pits, bouncy castles or Friday parties at the office. This isn't to say we don't provide any benefits:


Comprehensive health Insurance.
Lunch benefit.
Phone and internet benefits.
A living room-like office in Kamppi, Helsinki.
Summer parties, crayfish parties, Christmas parties and other get-togethers, excursions and recreational clubs throughout the year.

We can tell you this much: we're not going to be corporationalised! While growth is a great enabler, we're not going to turn our backs on our basic business: we're going to continue on our path of demanding web, mobile and embedded application development.


We will continue to work to ensure that our developers are involved in challenging and interesting projects. We also intend to maintain our no BS attitude and the wonderfully cutesy sarcastic mindset we love so dear <3

We provide


great coworkers,
interesting, self-selected projects,
transparency and fairness instead of jargon and
we pay well.

That's why people like working at Rakettitiede.
How do I apply?
Get in touch

Send us your contact information, and we'll talk some more!

Code sample

We are happy to receive links to your previous work. If you're a developer we ask you to provide a code sample. We can also give you a coding task to complete if you don't have an open source or hobby project to show.

eMeet/lunch with a Rocket Scientist

On a (lunch) date with one of our developer consultants, you'll hear what working life is really like onboard the Rocket.

Meet our Sales and CEO

Our sales and CEO are eager to hear your hopes and wishes what comes to potential client assignments and tell you more about our sales and customers. It's our highest priority to find you work that doesn't only pay the bills but also makes you tick!

Welcome onboard!

If the interest is still mutual after all steps – congratulations and welcome onboard, fellow Rocket Scientist!
Step into the Rocket and have no fear – our recruitment process is nearly painless 👇

About Rakettitiede Oy
Giving software development an extra push!
Already working at Rakettitiede Oy?
Let's recruit together and find your next colleague.